About US
We are the premier Myrtle Beach and North Myrtle Beach Flea Market.
Our two market locations are climate controlled!
Everything Under the Sun is an indoor flea market located in both North Myrtle Beach and Myrtle Beach. Our vendors offer an incredible variety of products and services.  We are open rain or shine – you will not have to worry about shopping in summer heat or rain showers.
Air Conditioned
Shop in comfort year-round. Our facilities are heated and air-conditioned.
Buses Welcome
We have ample parking for motor-coaches at Everything Under the Sun Flea Markets. Large groups are able to shop in climate-controlled comfort.
Consignment Shop
We have a large consignment and wholesale area in the back of our north market where you'll find everything from kitchen gadgets to home decor, gently used items to vintage and antiques.
Cafe
We have a variety of food and drinks available for your convenience.
For Information on Space Availability:
NMB location : (843) 427-7426
MB location: (843) 477-1550
Hours: 10 AM to 5 PM
May – October – Wed – Mon
Nov – April – Wed – Sun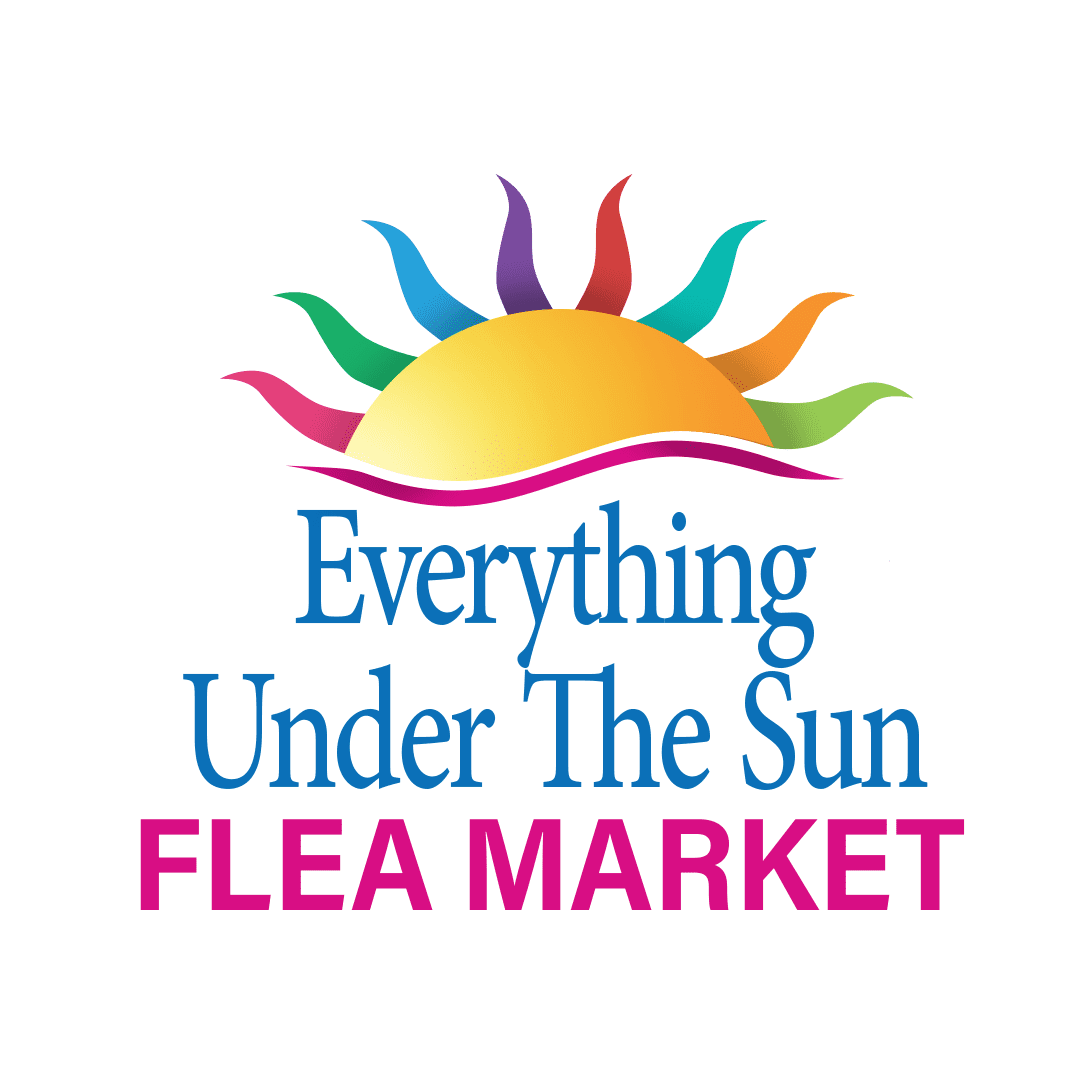 Marianne Gillespie
Clean, indoors and wonderful shops. To name a few Accessory Lady (purses, small to large), tote bags, jewelry, scarfs, tops and other delightful items; Silver Connections, chains, rings, pendants, all 9.25 silver and the most beautiful hand crafted American Indian jewelry; A shop with all things golf, golf shirts, jackets (both men and womens), golf bags, balls and other interesting items golf related; Avon; Wig Shop; Teeth Whitening; Paper Rose with soaps, antiques, new things and old things. There is a consignment area in the back of the store that sells beautiful dish sets, kitchen items, and much more. Many other goodies. I love this place.
Dedi Hutchins
Fun place to visit. Always Great deals. Wonderful variety from wigs to name brand shoes to fudge. Climate controlled! Very clean. Lots of fun!
Michele Michael
So much fun. Great way to start the day. Must visit Coastal Bohemian eclectic Boutique of shabby chic, vintage and antique ,beach signs and painted furniture. There is also a natural remedies and beauty care vendor Natures Caress that is a must see stop in and buy everything to stock up for gifts and yourself. Ask for Julie. She's the Brit.