Before you begin go here and create an account for our directory
To Claim a Listing that is already on our directory, go to the directory page of our site
If your business is not on our site go here to see how to create a listing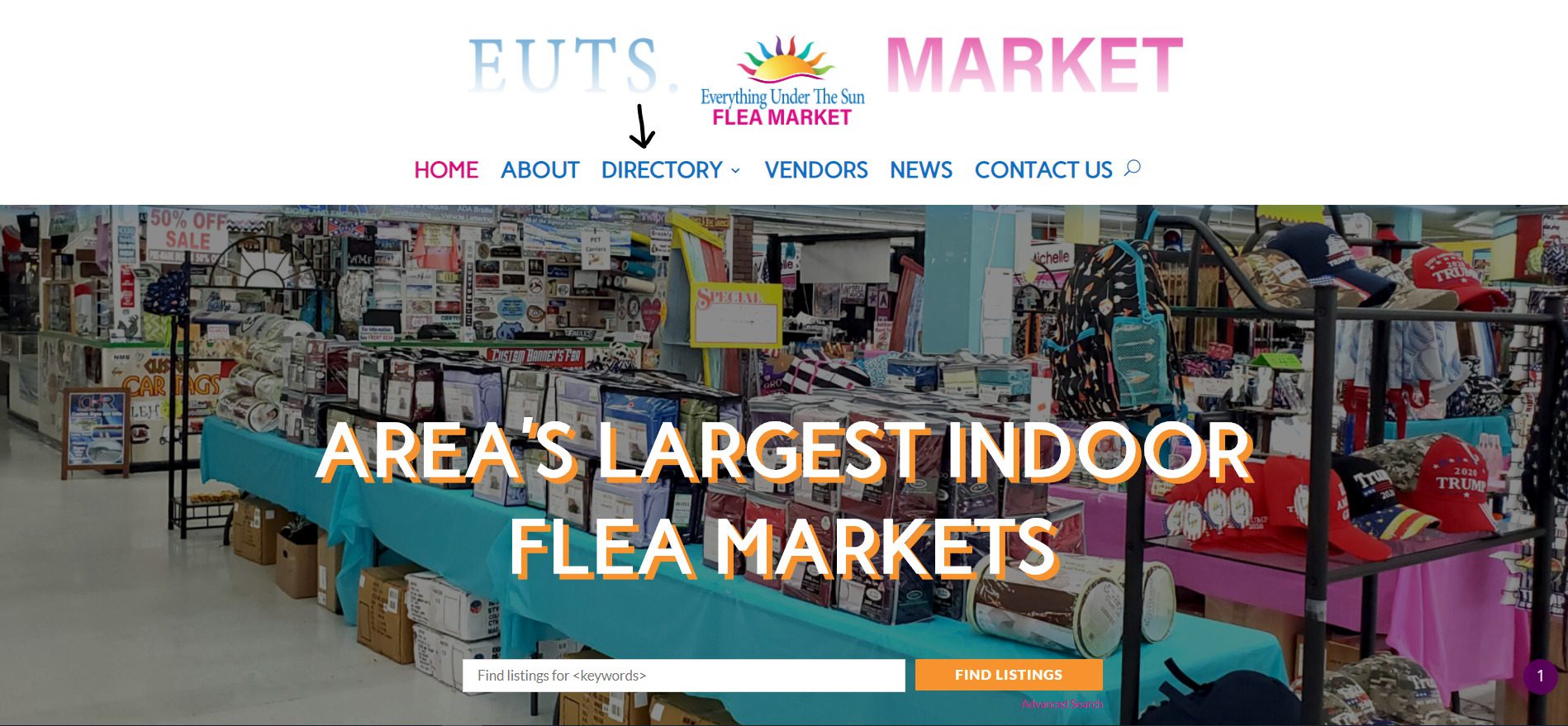 Once you're on the directory page you can:
-Search for your listing by name
-Click VIEW ALL LISTINGS and search for it
-Click on categories to find your listing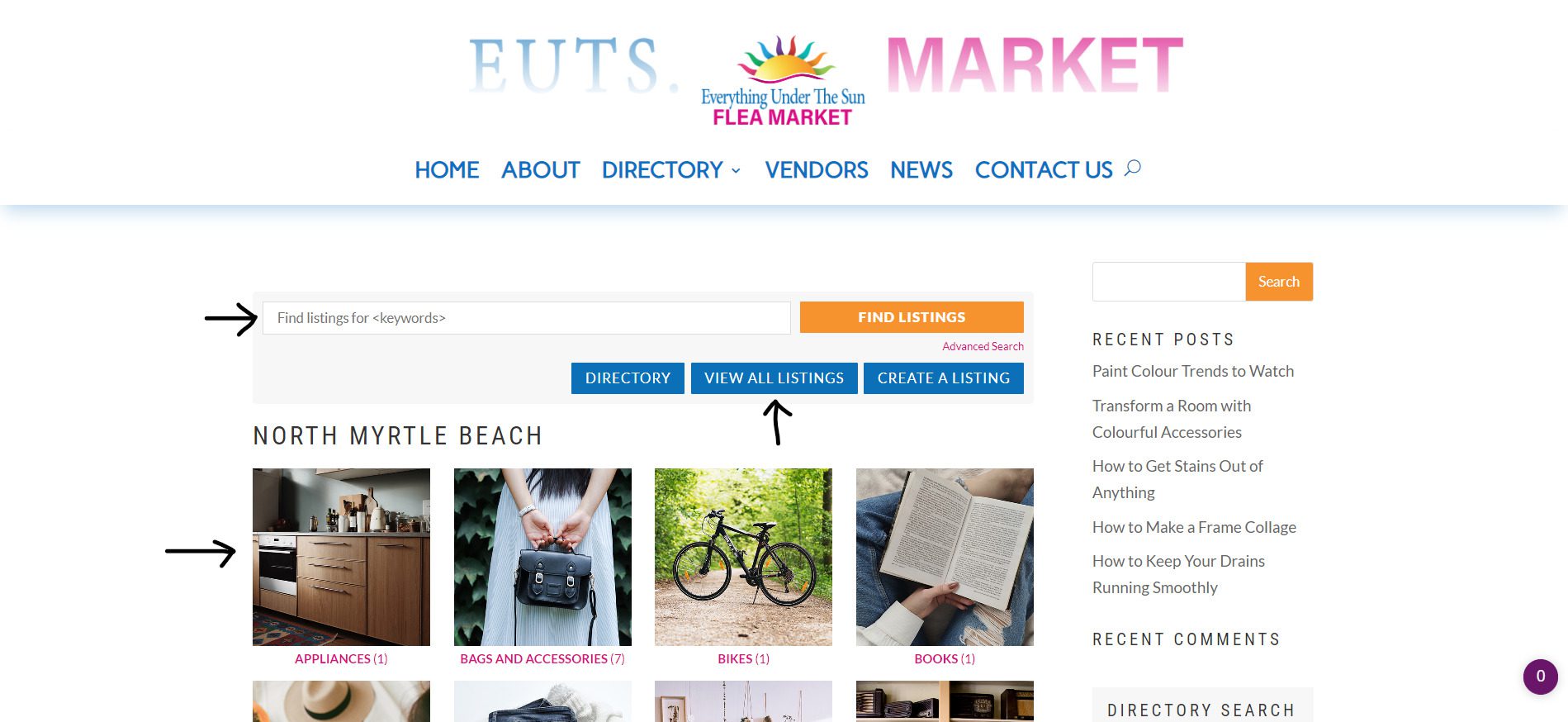 Once you find your listing, click on CLAIM THIS LISTING in the upper RIGHT corner of the listing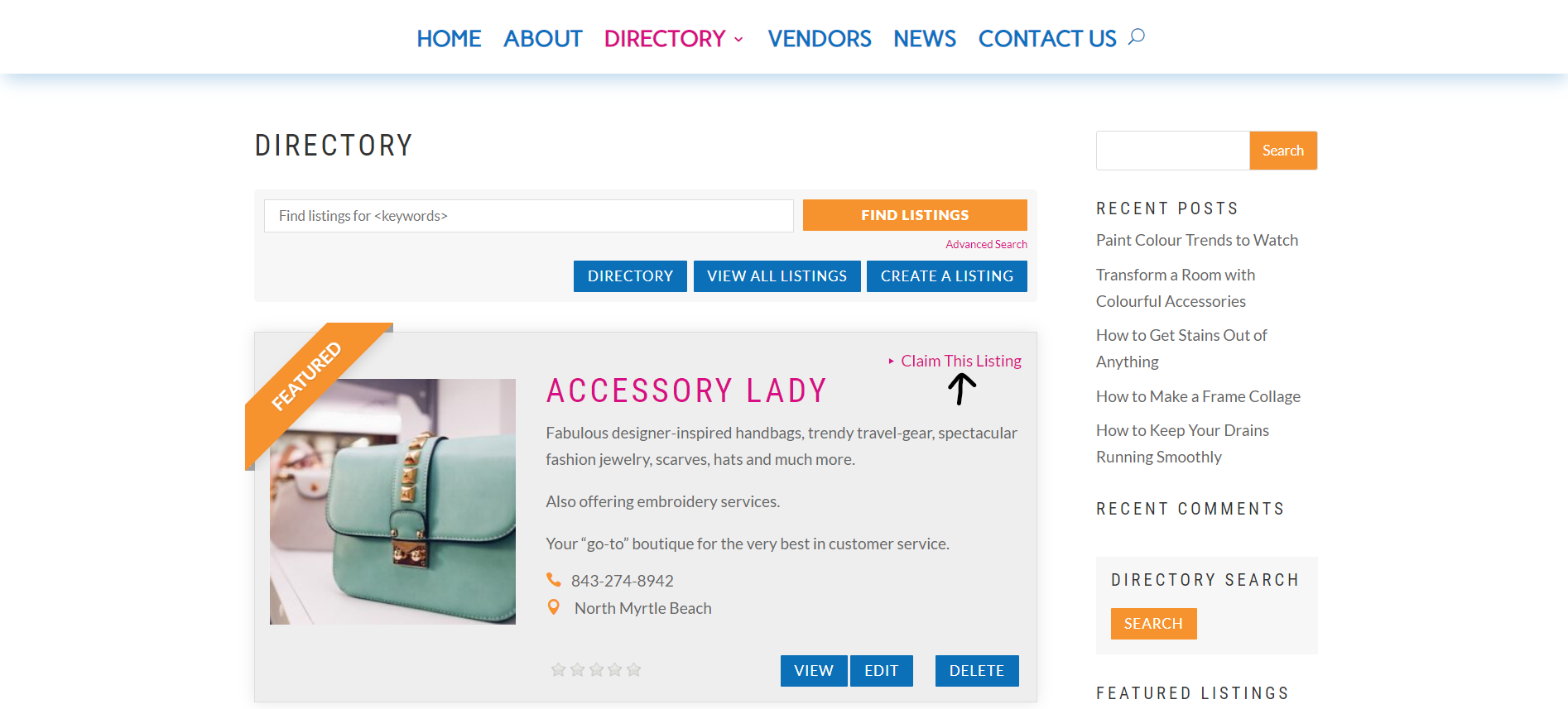 OR if you click on the listing the CLAIM button will be in the upper LEFT of the page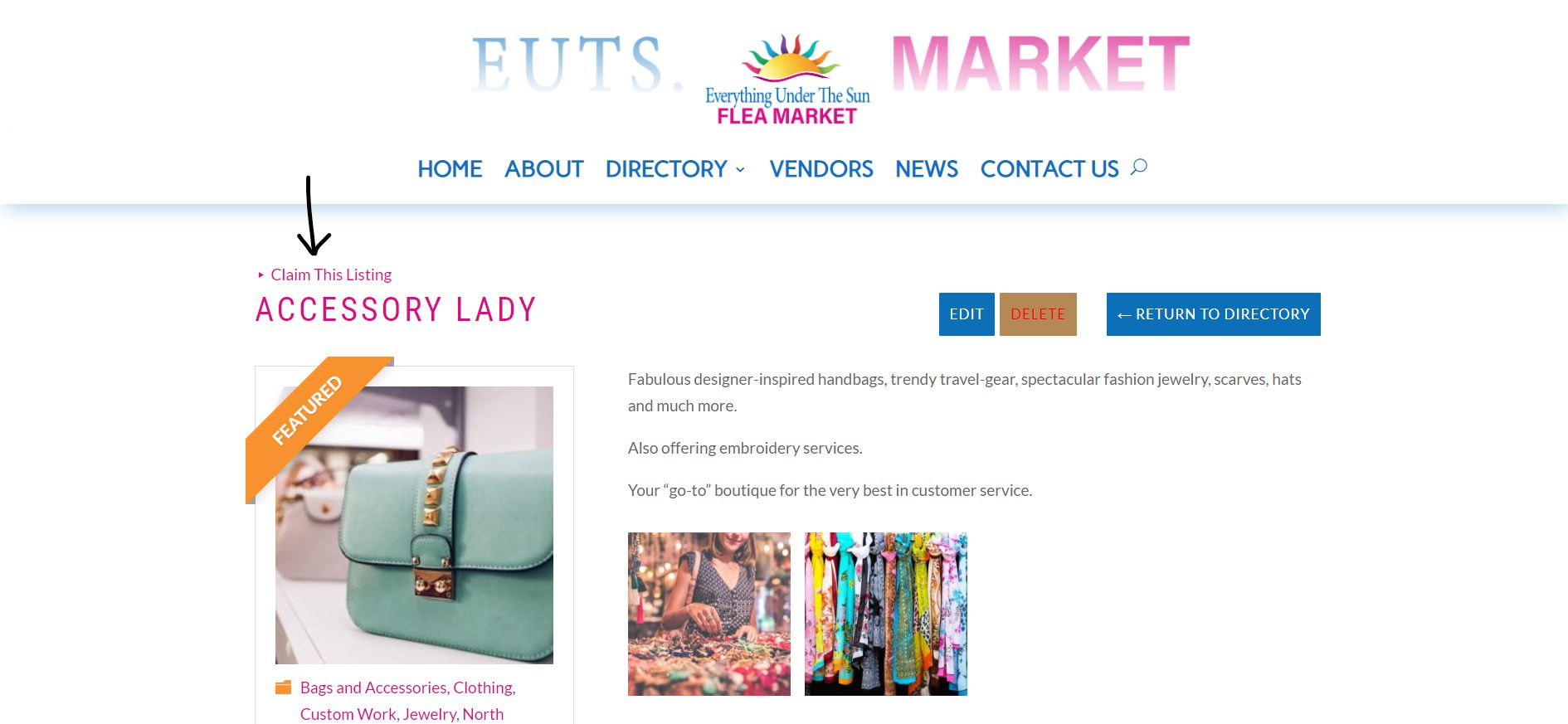 After clicking the button you will be prompted to LOG IN
If you don't have an account click on NOT YET REGISTERED and create a new account, then nevigate back to your listing and LOG IN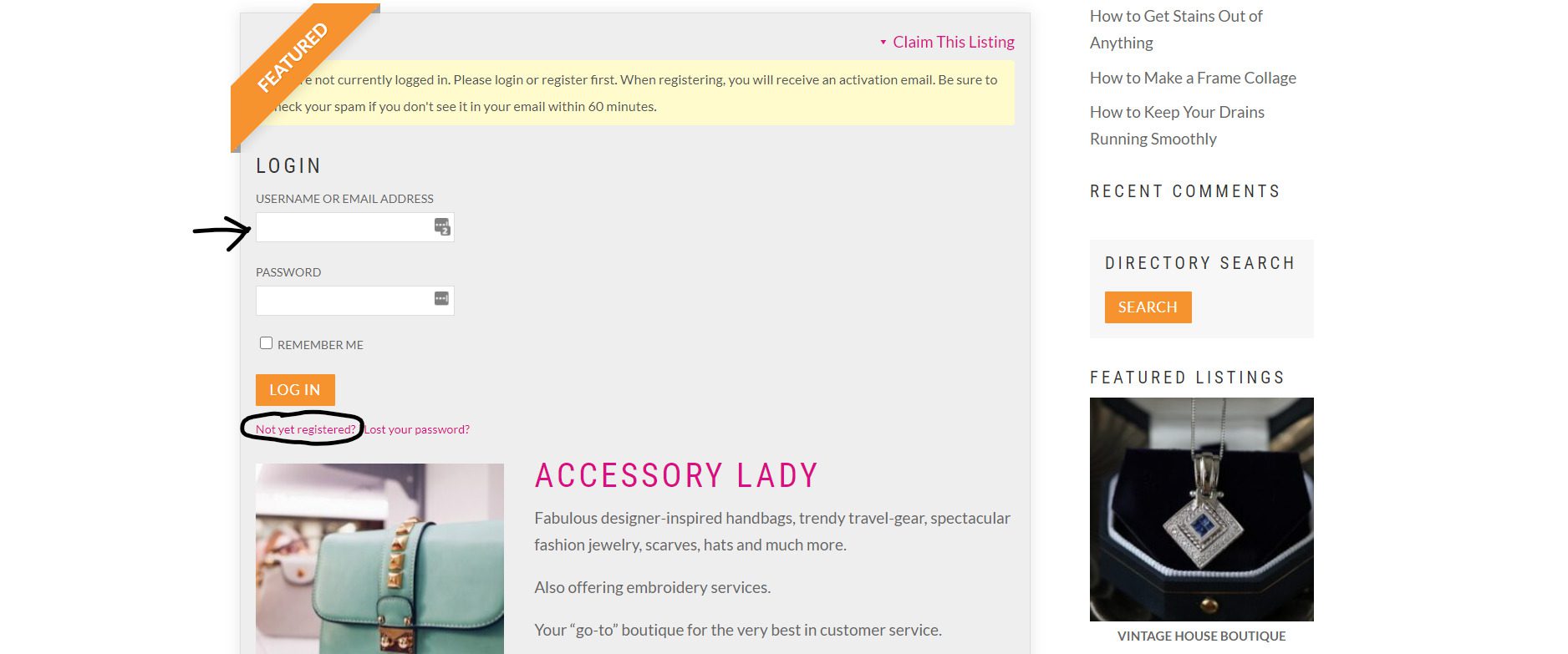 Once you are logged in you will be prompted to supply details for claiming your listing.
Please let us know WHY you are claiming the listing.
Once you are done click CLAIM LISTING on the RIGHT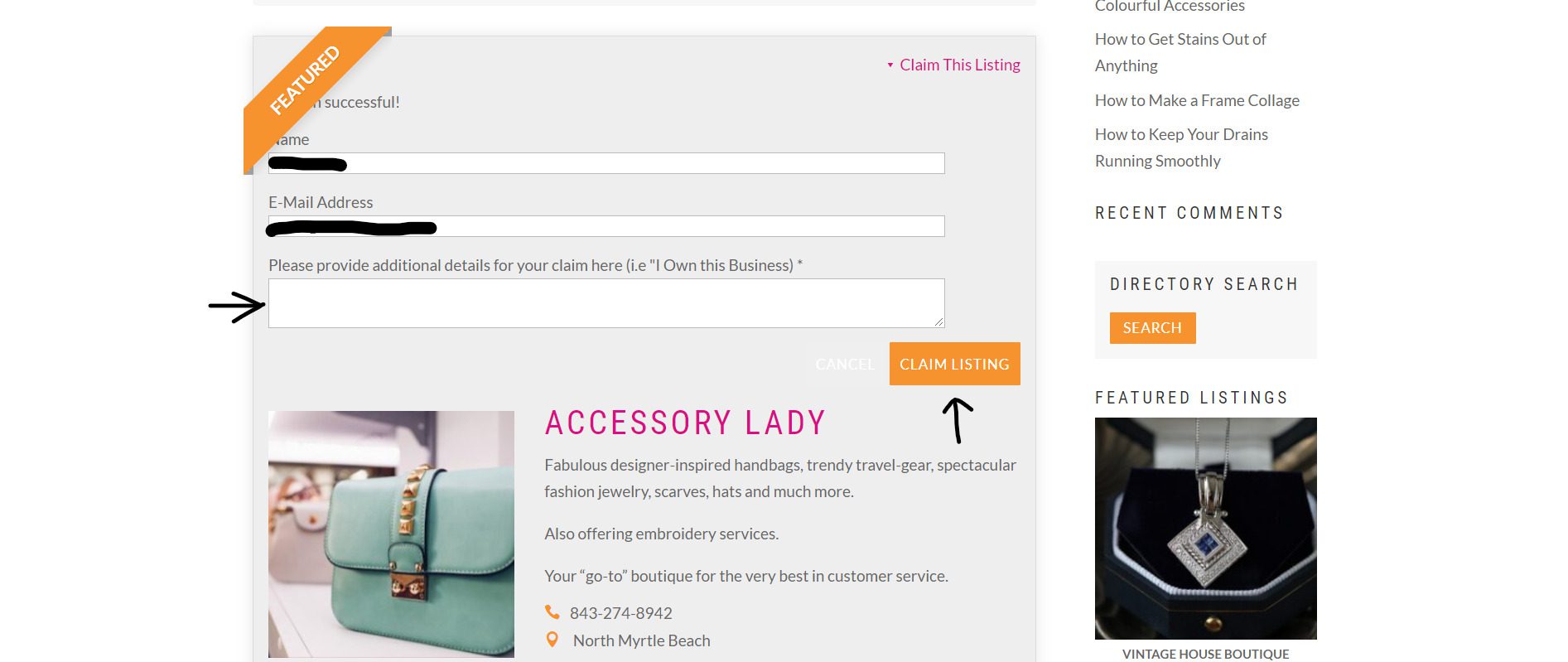 Once you click CLAIM LISTING the site admin will be notified and can approve or deny the claim. You will be notified via email whether or not your claim was approved.
Once you are approved you can navigate to your listing and edit it.