Vendor Information
We are the premier Myrtle Beach and North Myrtle Beach Flea Market.
Everything Under The Sun Flea Markets are the finest Flea Markets in the Grand Strand area.
These incredible market places house up to 100 small stores and service providers ranging from jewelry, clothing, electronics, bakery items, antiques, wall hangings, a food court, and literally everything imaginable under the Sun.
Everything Under The Sun Flea Market Everything Under The Sun Flea Market This is the perfect opportunity during these extremely difficult economic times. Vendors do not have to move merchandise in and out on a daily basis. It is a terrific way to supplement your income or expand your existing business. The prime location with thousands of locals and tourists passing daily will assure your business the traffic it needs to sell your merchandise. The pleasant, air-conditioned interior will encourage customers in the flea market to relax and shop for hours.
Our colorful sign and highly visible building will attract attention of all of those driving by and compel them to check out what's inside Everything Under The Sun Flea Markets.
Advantages
Indoors, out of the weather Climate controlled
Busy locations on highway 17
Clean and safe environment
Clean restrooms
Free Wi-Fi for vendors
Permanent sales areas – no setting up and tearing down
Bright and comfortable sales areas
Security system with security cameras
Effective advertising – large budget to promote the entire flea market
Electrical outlet for all spaces
In-house food court for busy vendors and hungry shoppers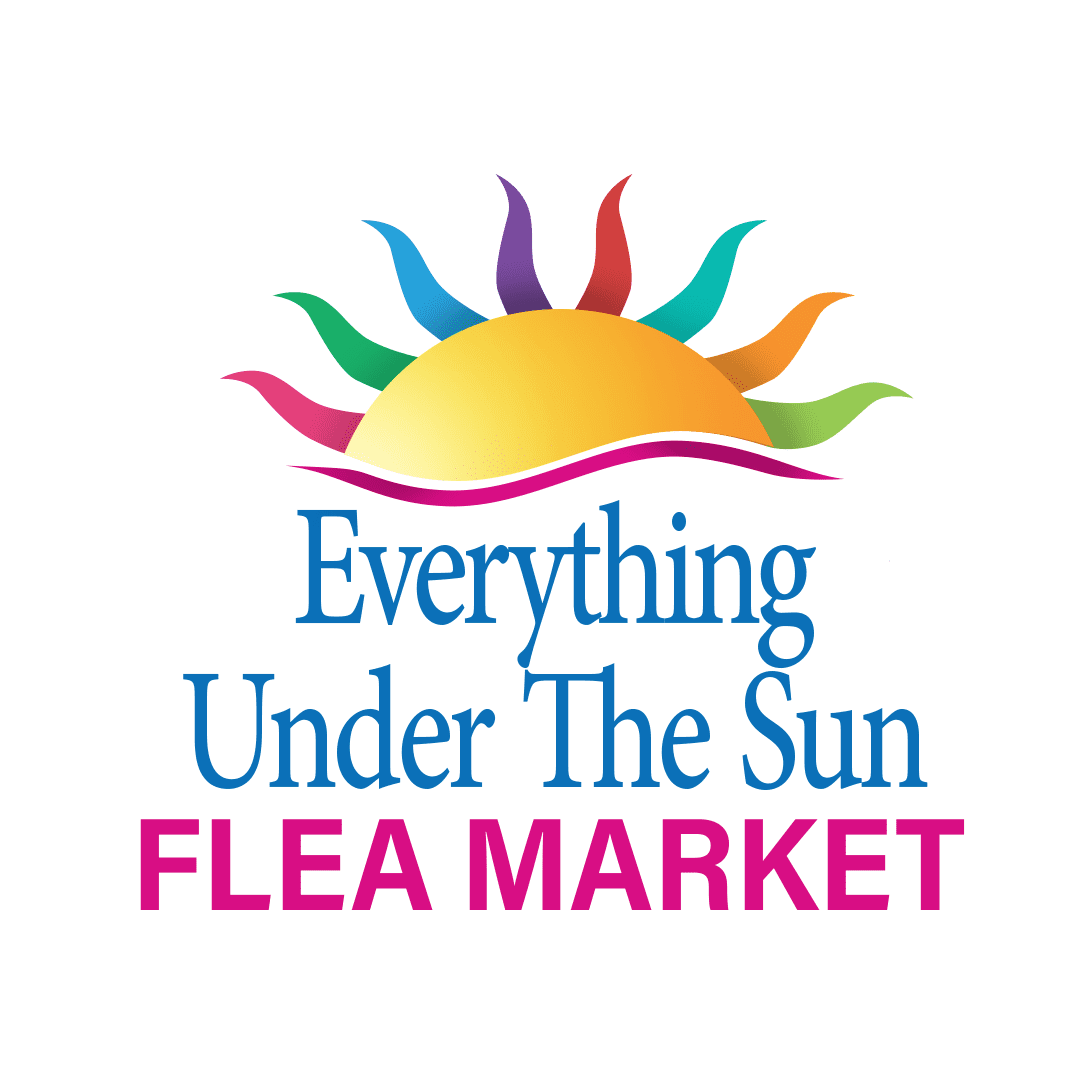 Contact Luis or T for
Extra Discounted Rates!
Information for Prospective Vendors
Booths are 10×10
Rent is $300 per month
Hours: Wed-Sun 10am-5pm
Spaces are first come first serve
Merchandise sold must be approved by management
City and State retail lisense are required
Lease is month to month with a two month minimum, 30 day notice required to vacate
Vendors may enter 30 min prior to opening and must be out 30 min after close
Vendor work day is every other Tuesday. Vendors may enter the building to work on your booth from 9:30 am -1:30 pm
Please contact management with any further questions
LISTING INFORMATION and How To's
Marianne Gillespie
Clean, indoors and wonderful shops. To name a few Accessory Lady (purses, small to large), tote bags, jewelry, scarfs, tops and other delightful items; Silver Connections, chains, rings, pendants, all 9.25 silver and the most beautiful hand crafted American Indian jewelry; A shop with all things golf, golf shirts, jackets (both men and womens), golf bags, balls and other interesting items golf related; Avon; Wig Shop; Teeth Whitening; Paper Rose with soaps, antiques, new things and old things. There is a consignment area in the back of the store that sells beautiful dish sets, kitchen items, and much more. Many other goodies. I love this place.
Dedi Hutchins
Fun place to visit. Always Great deals. Wonderful variety from wigs to name brand shoes to fudge. Climate controlled! Very clean. Lots of fun!
Michele Michael
So much fun. Great way to start the day. Must visit Coastal Bohemian eclectic Boutique of shabby chic, vintage and antique ,beach signs and painted furniture. There is also a natural remedies and beauty care vendor Natures Caress that is a must see stop in and buy everything to stock up for gifts and yourself. Ask for Julie. She's the Brit.